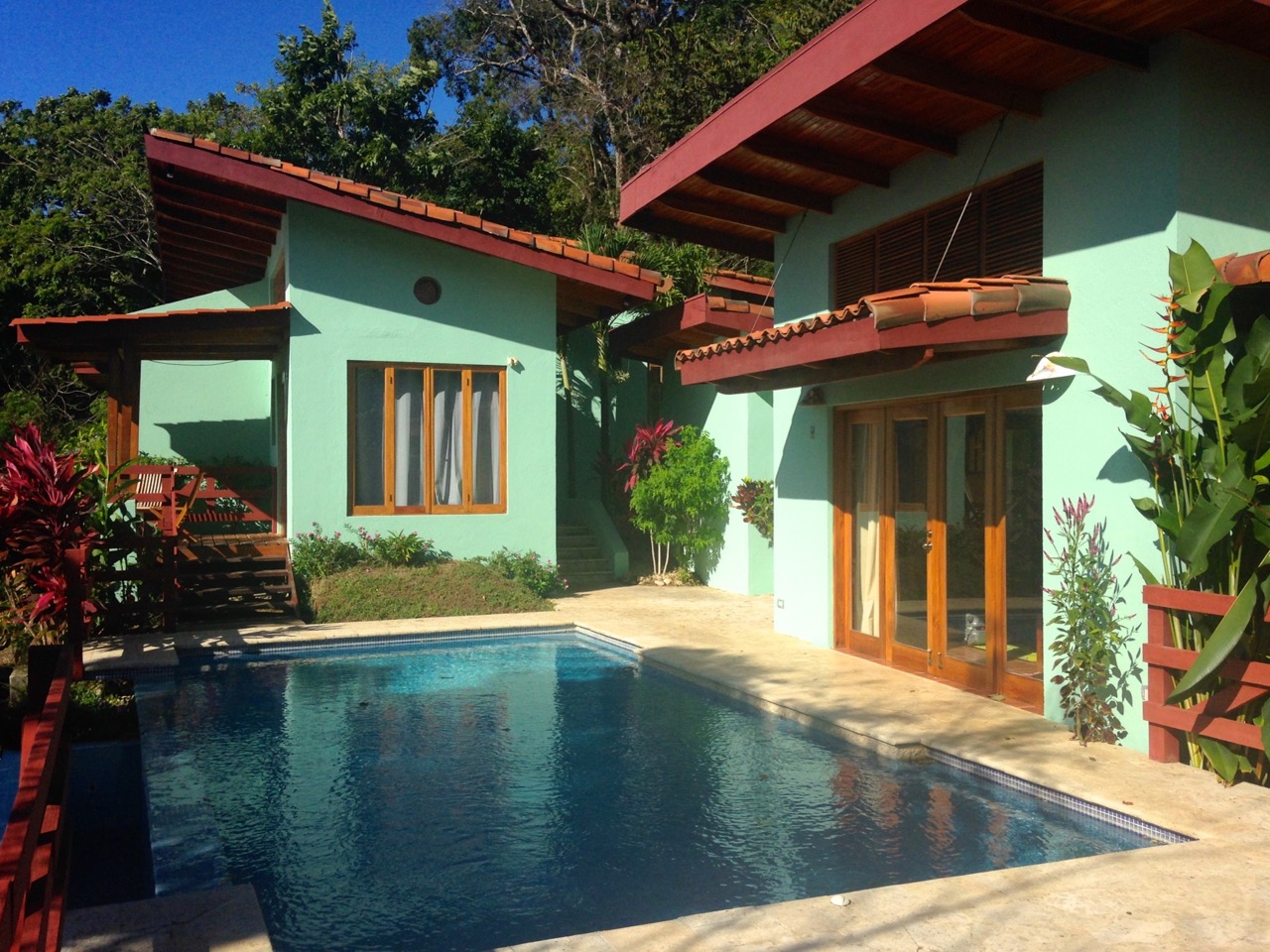 A beautiful home that sleeps up to 8, a short walk to a secluded beach, incredible views, a gorgeous pool and landscaped grounds set Quinta de la Paz apart. Tropical fruit trees, exotic birds and delightful fauna are all part of this tranquil setting.
This location feels remote but yet it's only 10 minutes to town (Playa Samara) and a Mini-super market just minutes away on foot.
Playa Buena Vista is a stunning 1/2 moon shaped beach with breaking waves, boasting both a bird and a turtle sanctuary. You will most likely have the beach all to yourself.
Ocean, Mountain, Mangrove forest, and Pastoral views. An absolutely incredible setting in Playa Buena Vista, Esterones.  30 minutes to the fishing port of Carillo, and 15-30 minutes to world class surfing beaches on the road north to Nosara. The property is 800 meters from the beach,  just a short stroll down a small country lane. It's a great opportunity to see many different creatures on the way. Our property also borders on a  Green Conservation Area called Reserva Bilologica Lomas Barbudal. Relax surrounded by a unique, tropical "dry jungle".
Recreationl amenities are extensive and varied:  surfing, hiking, swimming, bird watching, ultralight tours, sightseeing tours, kayaking, surfing lessons, zip lining …the list goes on!